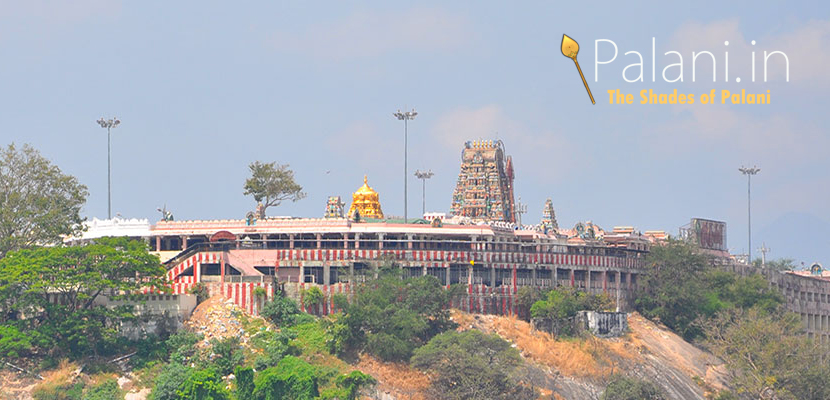 The Main Deity Lord Baladhandayuthapani (Murugan) is facing westward while the tradition for all the Leading idols in Tamilnadu is to look eastward. The temple is open all most for 16 hours. Devotees offer panchamirtham for abhishekam and receive it back as prasadam.
People throng around the temple at all times to witness the alangarams of Lord Murugan: sometimes in Raja Alangaram/king or in Vedan Alangaram/hunter or in vaithyan/doctor or in Aandi/monk Alangaram.
The temple is believed to be built in 5-6th A.D by Cheraman Peruman. Later the constructions are extended by Pandyas and Nayak kings.
The other names of Murugan at Palani are Kulanthai velan, Chinna Kumaran, and Dhandayuthapani.
Palani also has other temples to its fame. Some of them are Thiru Aavinankudi temple- Adivaram Temple for Lord Murugan, Periya Udayar Temple, Peria Nayaki Amman Temple, and Perumal Temple. All of these temples and nearby temples fall under the management of Palani Devasthanam.